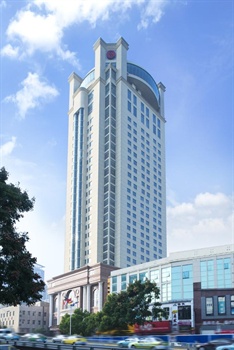 The Ramada Plaza Tian Lu Hotel (Wuhan Huameida Tianlu Jiudian) is located in Hankou, Wuhan's major commercial area. It is only a three-minute walk from Wuhan International Conference & Exhibition Center, a five-minute drive from Wuhan Financial Center on Jianshe Avenue.
This Wuhan hotel offers a wide range of well-appointed and spacious guestrooms.
Restaurants, bars and a lounge combine to offer all guests a range of distinct flavors both Eastern and Western, traditional and contemporary.
Finally, guests may swim above the city lights in the year-round heated pool in the Health Club or rejuvenate body and mind with sauna and massage. The hotel also provides a full range of fitness facilities.